BlueDoors Boutique Hotels
Hotel Continental Bogotá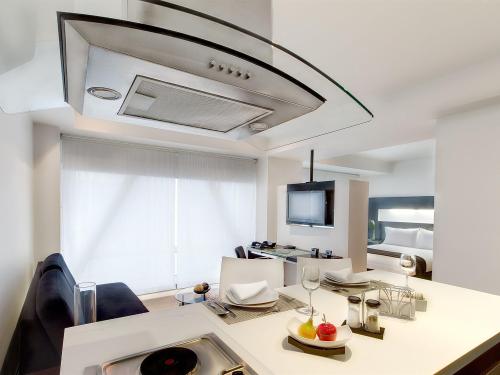 The newly renovated Hotel Continental All Suites is strategically located in the historical and touristic heart of the capital, near the Gold Museum, the La Candelaria neighborhood, Monserrate, La Plaza Bolivar, among others. An elegant and sophisticated option for executives looking for a quiet place for their business and meetings, as well as for tourists and travelers who come to enjoy the city. Special for groups, we offer apartments with capacity for up to 6 people
http://www.youtube.com/watch?v=rtTcnOzppWA
">
www.hotelcontinentalbogota.com.co
> Video Hotel Continental
Celebrities Suites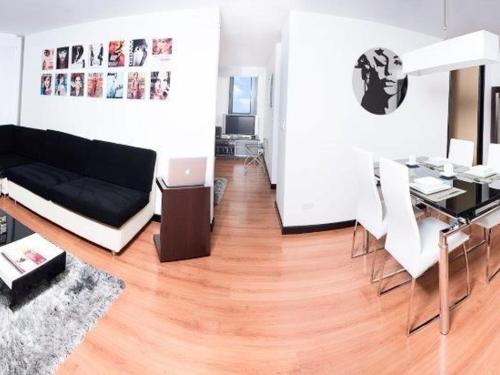 Jazz Apartments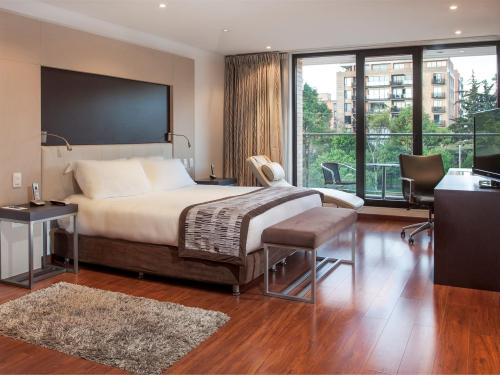 The Jazz Apartments hotel is a theme hotel inspired by the main musicians of Jazz, with twenty spacious suites ideal for long stays and family trips.
We guarantee an excellent stay, through our personalized service in a calm and warm environment.
Located in front of the beautiful park El Virrey, our guests find a space to enjoy the outdoors and perform sports activities. At only 10 minutes walking, in Zone T and Parque de la 93, you will find the best restaurants and shopping centers of Bogotá.
http://www.jazzapartments.com/
">
www.jazzapartments.com
> Jazz Apartments Video
104 Art Suites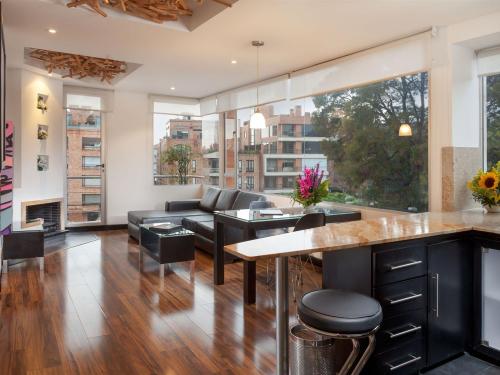 104 Art Suites is strategically located near the business hub of 100th Street and 19th street north of Bogota, a few minutes from the Unicentro shopping center. Inspired by the art and architecture of different Colombian artists who captured their works in each of the suites and social areas, 104 Art is a unique and original bet of a boutique hotel in Bogotá.
http://www.youtube.com/watch?v=VQwm8vQEOGU
">
www.104artsuites.com
> Video of 104 Art Suites